I recently got a bonus at work, and decided to use a bit of it to buy some trains. I recently saw some locomotives from MTH and Lionel end up on eBay, being sold by someone here in the Indianapolis area. Turns out, they were being sold by a train shop I've never visited called A-Trains down on Main Street in Greenwood.
Indiana Southern EMD GP40
The Indiana Southern Railroad (ISRR) operates a line that goes southwest from Indianapolis down to Evansville. It goes along Kentucky Avenue and State Road 67, as it leaves Indianapolis, and starts very close to where I grew up. I crossed that rail line often while going to work when I was a teenager, and drove along it whenever I would ride along with my mother to visit my sister in Bloomington.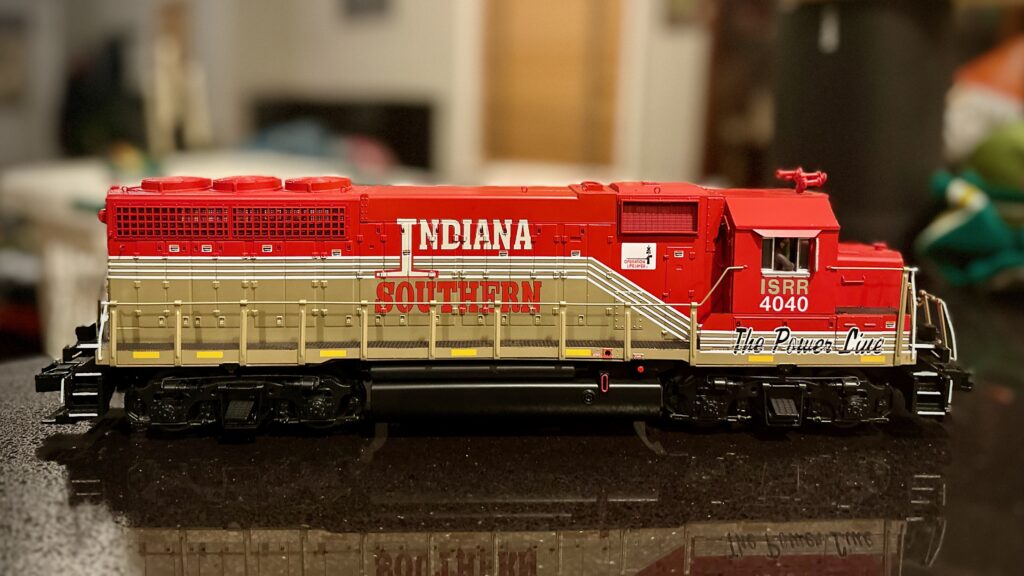 This particular model was made by MTH (20-21210-1), and was announced in their 2019 Volume 2 catalog.1
Chesapeake & Indiana SD40-2
The Chesapeake & Indiana Railroad (ICBX/CKIN) is a short-line railroad that operates under 30 miles or track up in northern Indiana, mostly hauling grain it seems. I don't have any particular connection to this road, except for being in Indiana.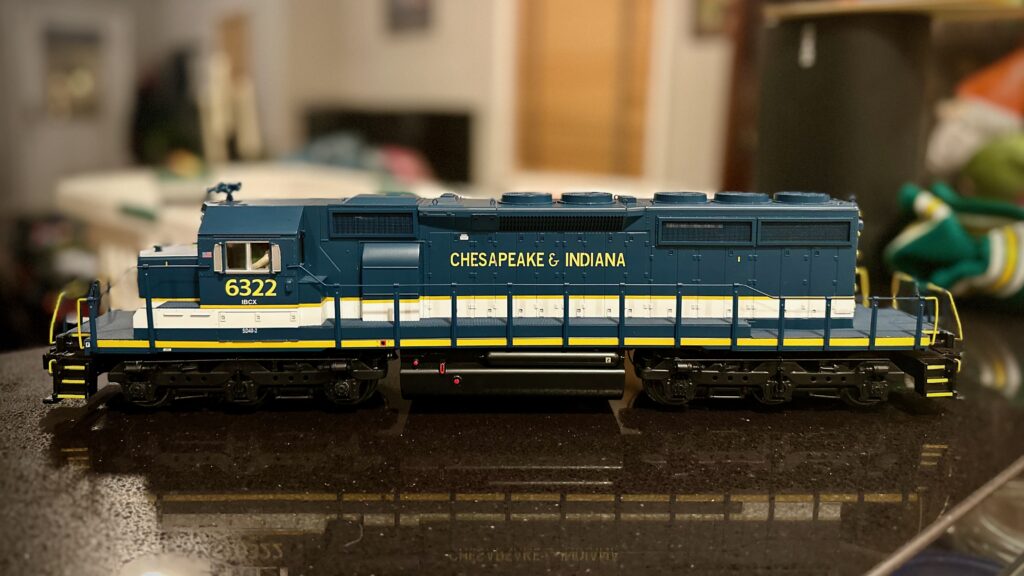 This model was also made by MTH (20-21167-1), and also appeared in their 2019 Volume 2 catalog along with the GP40 above.
Louisville & Indiana SD40-2
The Louisville & Indiana Railroad (LIRC) operates a line from Indianapolis to Louisville, which previously belonged to the Pennsylvania Railroad (PRR) and its successor railroads.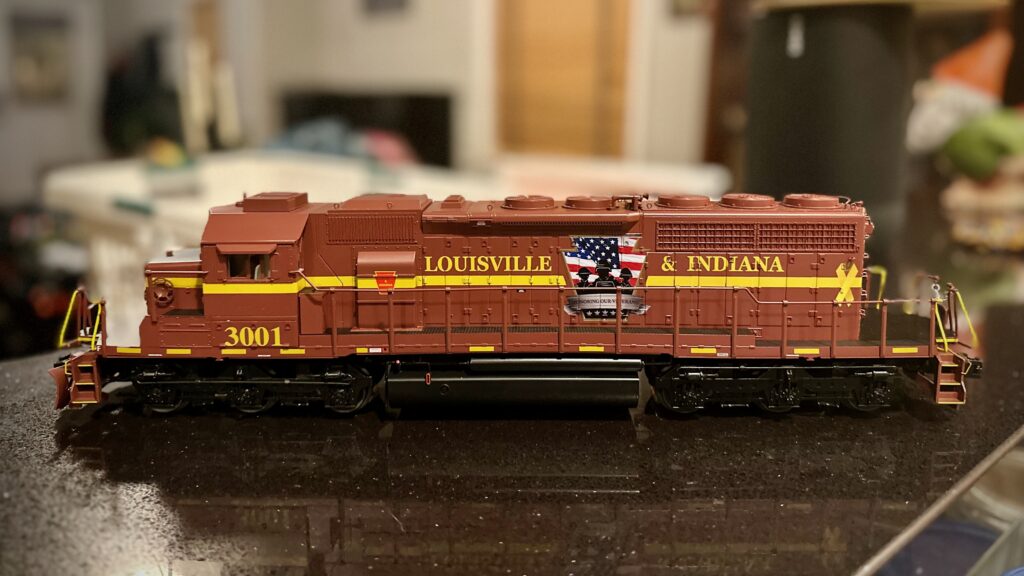 While the first two locomotives were made by MTH, this model here was built by Lionel (2233531) and debuted in their 2022 Volume 1 catalog. This makes the third SD40-2 in my collection, and my second one made by Lionel. This was delivered to train shops back in Fall 2022 and can still be easily found online, as of this writing.
My Final Thoughts
I'm delighted with my purchases, and really wish I had more time to spend at the train shop. The guy who worked there seemed really nice, and I wanted to talk to him more about the big N scale layout he had in the middle of the shop. He also had a huge selection of DVDs available because the guy is a big railfan. I plan on going back down there sometime and spend some time chatting with him.
I've also realized that I don't have much of anything appropriate to haul behind these locomotives, but that shouldn't be difficult to remedy. Regardless, I'm really happy to add these to my collection whether or not I'm able to haul prototypical freight. I can't wait to run them on some track soon!