Ever since I started collecting trains, I've always had an interest in railroads connected to Indianapolis (and the rest of Indiana, for that matter), especially the Monon Railroad, of which I am a huge fan. The Monon operated a line from Chicago to Indianapolis which eventually became our first rail trail here in the city.
One of my goals is to have a model of each type of diesel locomotive that Monon operated from 1942 until the company merged into the Louisville & Nashville Railroad in 1971. So far, I've managed to acquire most of them, but one that has remained elusive is the ALCO Century 420 … until now.
Lionel has modeled Monon C-420s in the past, but everything that showed up for sale online was old, with outdated electronics. I wanted to hold out for a newer model, almost certainly a custom run, which I could operate with either Lionel's Legacy or MTH's DCS systems. Fairly recently, I learned that Mr. Muffin's did indeed do a custom run with Lionel (1933710) back in 2019.
Sure enough, Mr. Muffin did his monthly auction last month, and Monon 503 ended up for sale and I just had to have it. I immediately bid on it and eventually won, as you can see below (and above).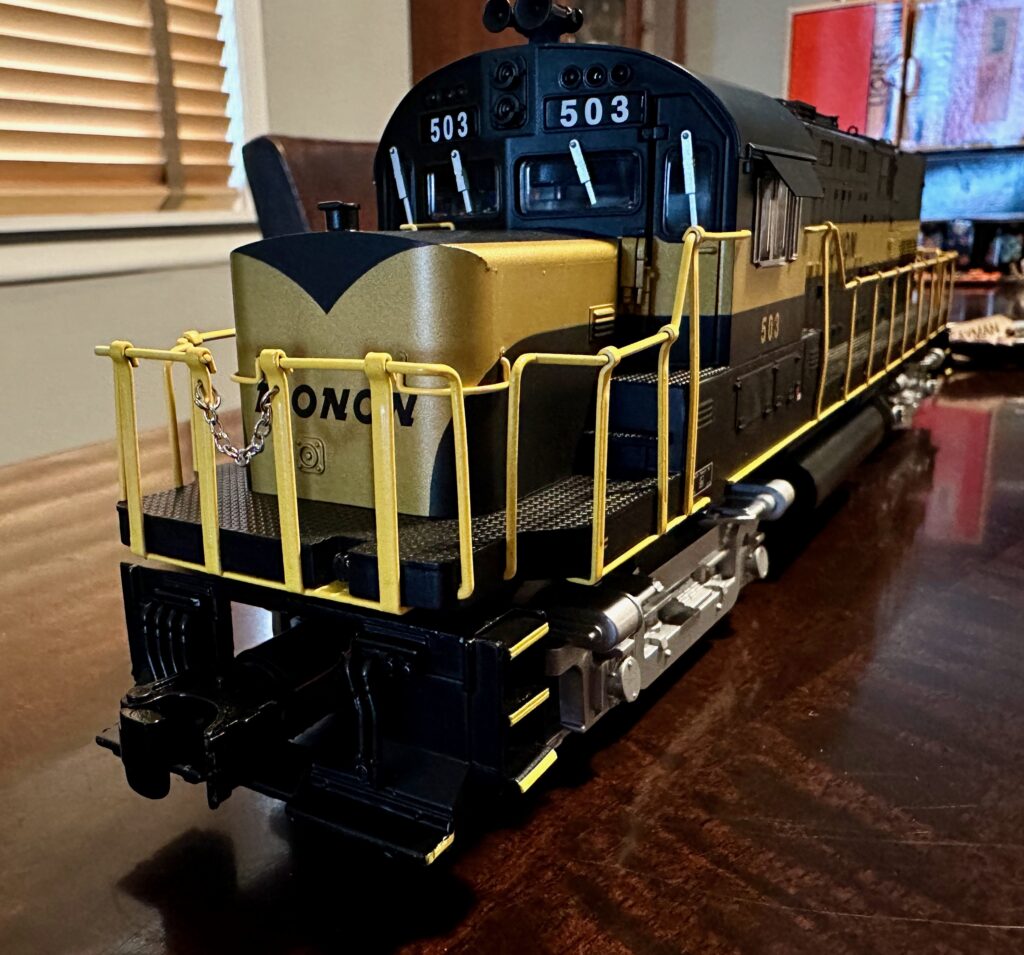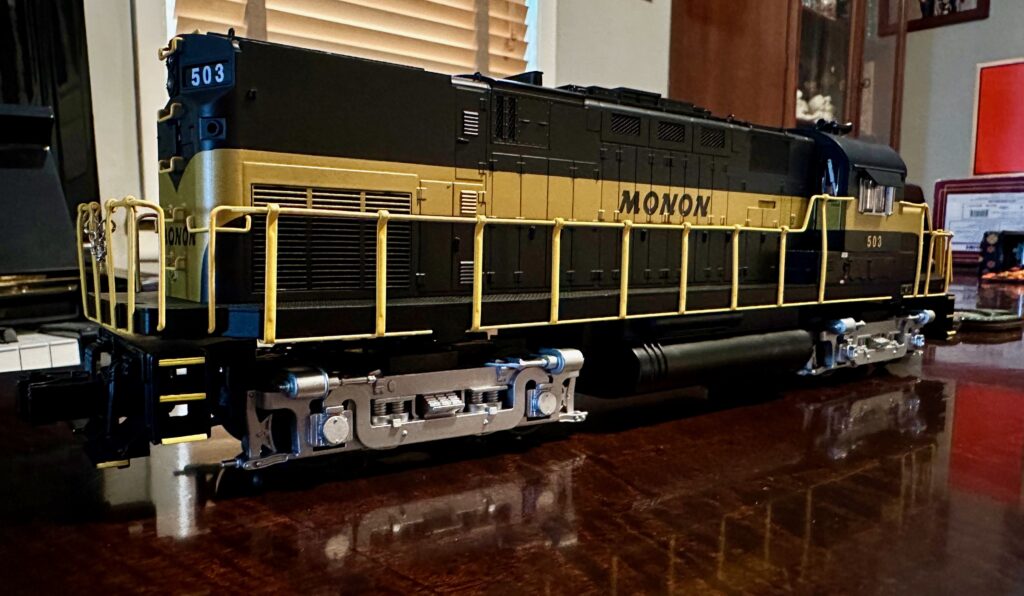 It's a gorgeous model, and I can't wait to run it soon.
I also acquired a pair of PS-4227 covered hoppers, painted for the Indiana Farm Bureau. As I mentioned earlier, I love to collect trains connected to Indiana, so I couldn't pass up pre-ordering these when I saw them available.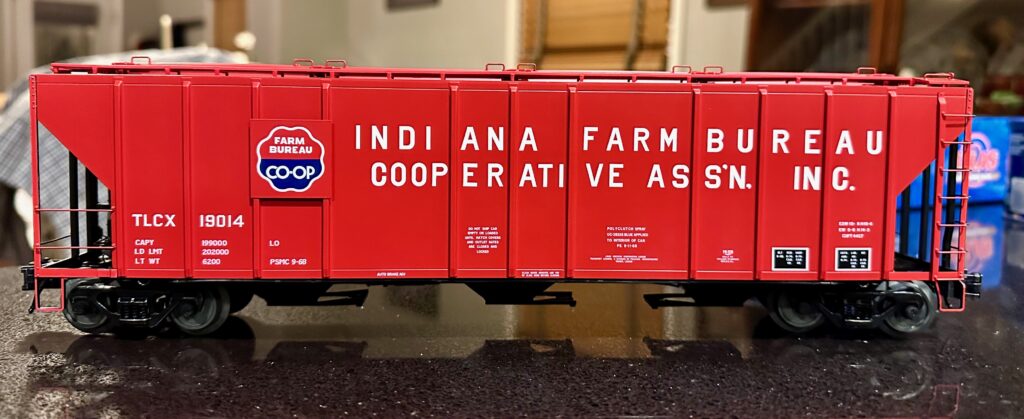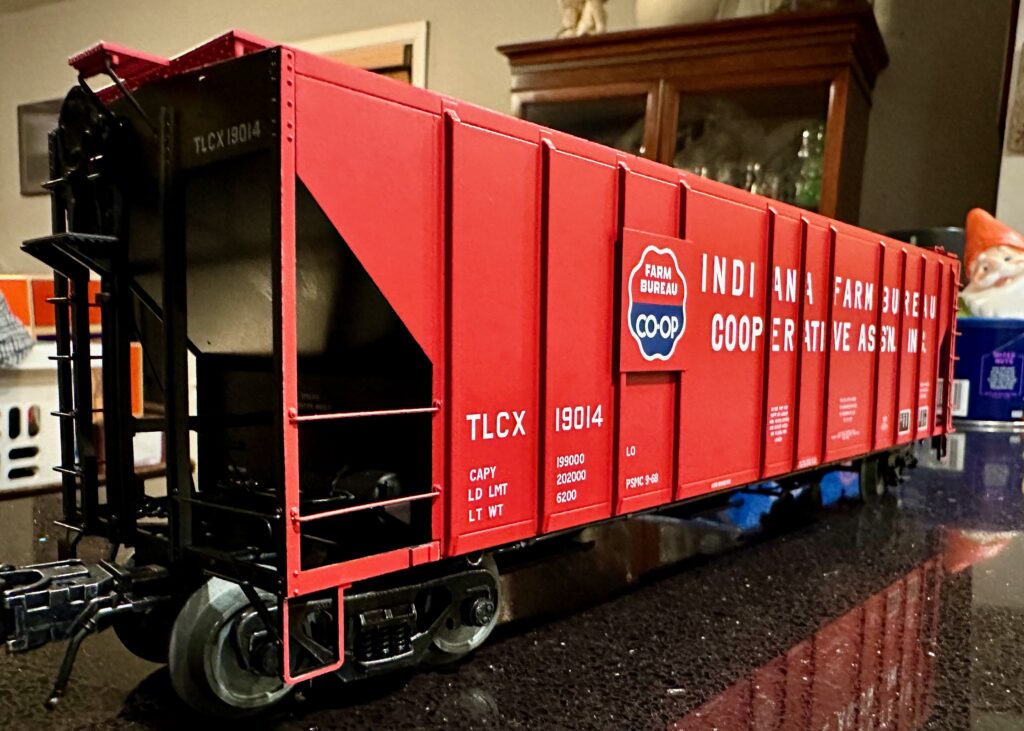 The hopper cars were made by Atlas and are items 3001376-1 (pictured above) and 3001376-2 (not shown). They were announced back in Atlas's January 2021 All Scales Catalog. It's nice to see that they've finally shipped.
The real-life PS-4427 covered hoppers were produced beginning in the 1960s, so I think they'll look appropriate running behind one of my Monon diesels.